I attended ACL with my pals 
Dawn & Hawkes
, 
who played the festival on Sunday.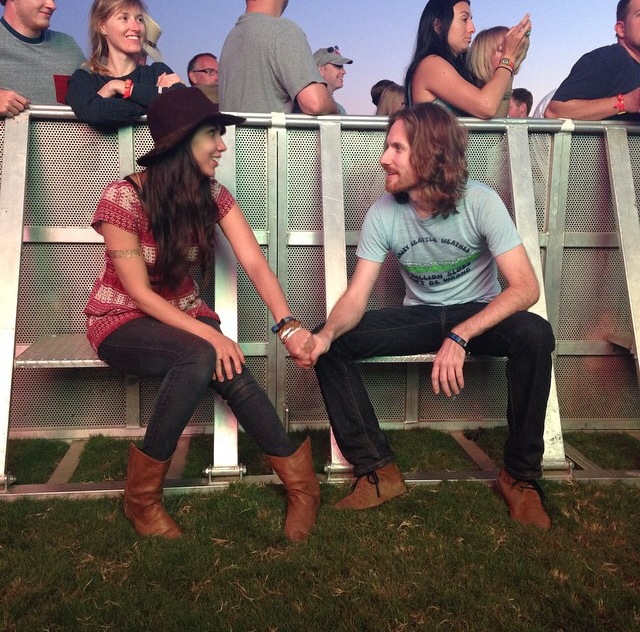 I love these two so much.
It was an honor to be backstage for their big gig.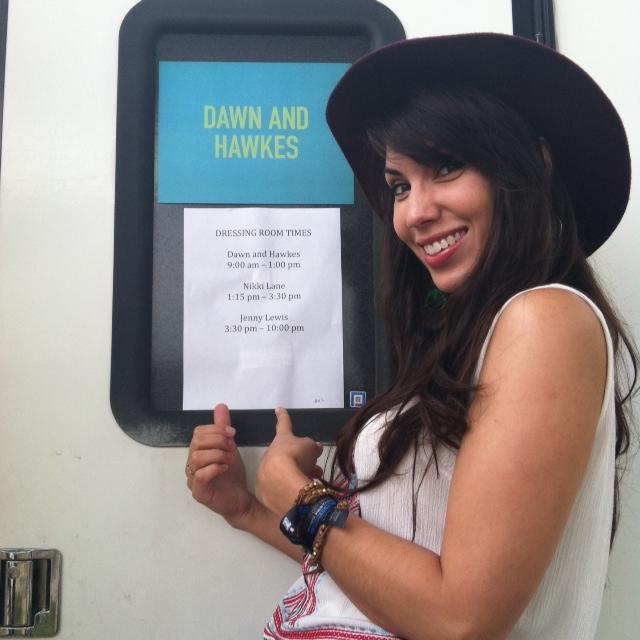 We shared a trailer with our favorites- 
Jenny Lewis
and
Nikki Lane
!! 
After their amazing performance we rode around on golf carts and drank coconut water.
Artist life can so tough sometimes. ;)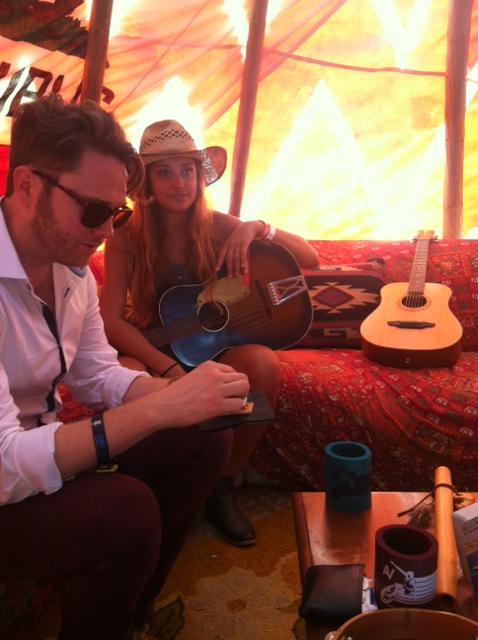 We ate s'mores in a teepee with pal
Luke Wade
(who is currently on
The Voice
) 
AND THEN…...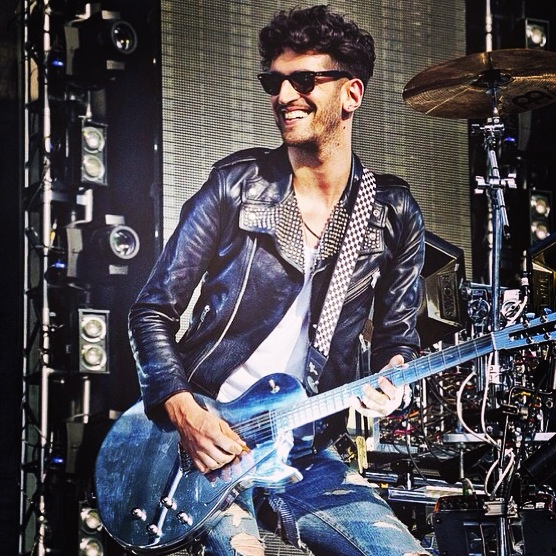 Dave1
from
Chromeo
came up to me with a camera crew in tow
while I was trying on
Teva's
in the artist swag tent.
He needed a kiss for a contest and I was happy to help.   *smooch*
Thanks for a rockstar weekend,
ACL Festival!